Thank you for contacting Georgia Mountain Roofing, a representative will contact you shortly.
Post-Frame and Agricultural Metal Roofs - Barn and Shed Metal Roofing
For decades, metal roofing has been used extensively on rural applications such as roofing for agricultural buildings, barn metal roofing, animal shelter roofing, shed metal roofing, and metal roofing for farm houses. Metal roofing's toughness and low maintenance requirements make metal roofs perfect for the demanding application of sheds and other agricultural buildings. Union offers the full range of metal roofing products that can be used on everything from the simplest agricultural shed to the most elaborate barn or horse arena. Additionally, agricultural metal roofing products such as the original corrugated panel are being increasingly used as accent pieces in restaurants and homes.
Agricultural, Barn and Shed Metal Roofing Options
MasterRib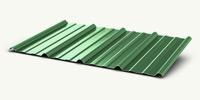 Most popular 5-rib panel for residential and post-frame applications
ValuRib

Economy version of MasterRib
5V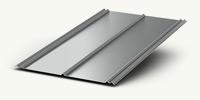 Traditional five "V" profile used for generations
Corrugated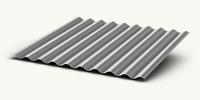 Original wavy metal roofing profile

Color Options:
---
Performance Grades and Color Charts:
---
Go Back